Showcasing innovation
At Saparda, we believe in transforming ideas into reality. Explore our diverse portfolio of digital products, startups, and collaborations that illustrate our commitment to innovation and growth.
Startups
At Saparda, we take pride in nurturing startups from idea to execution. Through careful mentorship, funding, and support, we help aspiring entrepreneurs bring their vision to life.
The Spotify of eLearning
Omnicourse is revolutionizing the way we learn by providing a vast catalog of audio-learning content. With an array of subjects from expert creators, listeners pay a monthly subscription to access insights and knowledge. Creators are rewarded for every minute their content is listened to. From ideation to funding, Omnicourse has become a trailblazer in educational innovation.
Key Features:
Accessibility: Listen to educational content on the go. Diverse
Catalog: A wide range of topics from industry experts.
Creator-Friendly: Earn money by sharing your expertise.
Community-Driven: Built and nurtured through Komünite's support.
Milestones:
Branding and MVP development with Komünite.
Seed investment from prominent YouTuber Orkun Işıtmak and Angel Effect.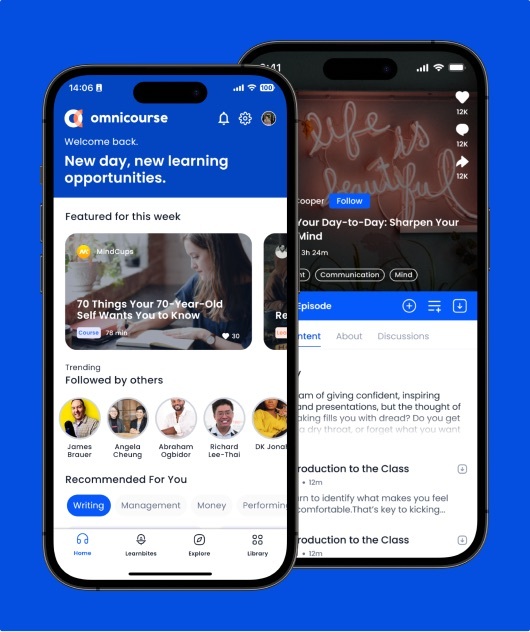 Discover, Purchase, Sell, Notion Templates.
Notion Insider is a pioneering marketplace for Notion templates, developed in collaboration with no-code app development agency, Kodsuz. Whether you're an individual seeking organization or a business looking to streamline workflow, Notion Insider offers specialized templates to suit every need. It's a platform for growth and productivity.
Key Features:
Wide Selection: Hundreds of Notion templates at your fingertips.
Community Collaboration: Built with Kodsuz, thriving through Komünite's growth strategies.
Customizable Solutions: Find or create the perfect template for your needs.
User-Friendly: Suitable for both Notion novices and experts.
Milestones:
Joint collaboration between Komünite and Kodsuz.
Successful launch and continuous growth of the marketplace.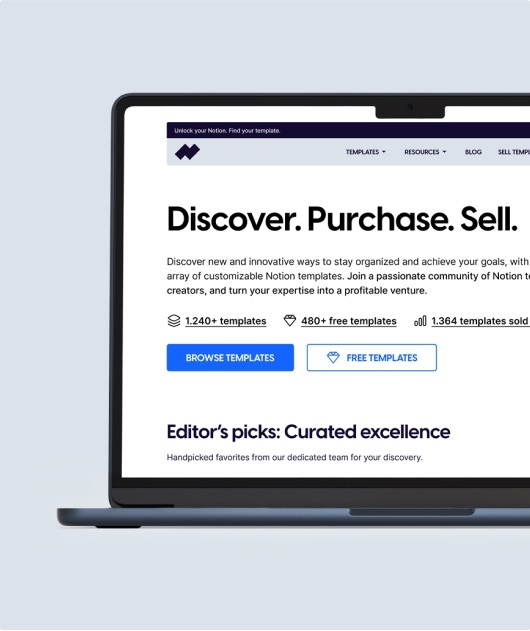 AI Solutions and Digital Transformation Expertise
Lokomotif AI is at the intersection of cutting-edge technology and business solutions. We leverage artificial intelligence to create both micro and macro products that solve complex challenges for enterprises. Beyond product development, we offer image labeling services to train machine learning systems, making us a comprehensive AI solutions provider.
Key Features:
AI-Powered Solutions: From recommendation engines to data analytics tools, we tailor AI-driven solutions to meet the unique needs of each enterprise.
Image Labeling Services: We offer top-tier image labeling services to create accurate, high-quality training data for machine learning algorithms.
Innovative Funding: Initially funded by Komünite, Lokomotif AI was kickstarted with an array of AI-related products, making its entry into the market robust and impactful.
Milestones:
Secured initial funding and transferred AI-related products from Komünite to kickstart operations.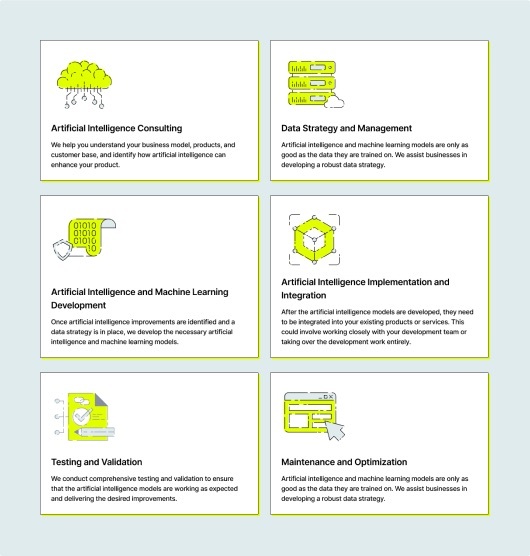 Your Business, Supercharged: Maximize Notion with Notion Booster.
Level up your Notion game with Notion Booster, the all-in-one SaaS toolkit specifically designed for small to medium-sized businesses. Collect feedback, track applicants, set up a help center, create wikis, and integrate forms, all while seamlessly embedding your Notion pages into your website. With competitive pricing and exceptional features, Notion Booster not only automates but amplifies your business processes.
Key Features:
All-in-One Automation: Streamline your business processes like feedback collection, applicant tracking, and data gathering, all while staying in your Notion workspace.
Resourceful Content Management: Create a Help Center and Wiki directly within Notion, offering a centralized space for customer support and internal knowledge sharing.
Seamless Integration: Enhance your website with embedded Notion pages and forms that update in real-time, bridging the gap between your web presence and your Notion workspace.
Milestones:
Q3 2023: Closed beta with select users.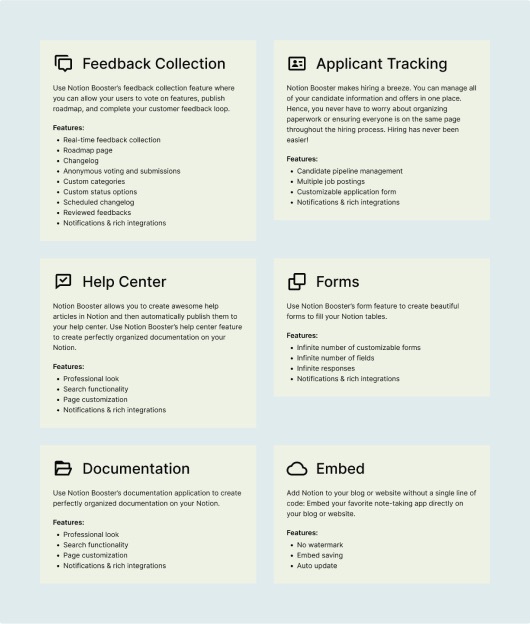 Digital Products
Innovative Tools for the Digital Age
From design suites to info products, our digital tools are crafted to empower individuals and businesses in a constantly evolving digital landscape. Each product represents a blend of innovation, functionality, and aesthetics tailored to meet the needs of customers.
The power of ChatGPT. The convenience of WhatsApp.
Informate is your go-to WhatsApp-based AI assistant, powered by ChatGPT technology. From providing instant, accurate information to understanding voice commands and executing special commands, it's designed to simplify your life without leaving your favorite chat platform.
informate.ai
Hire no-code developers to help you build your web and mobile apps
Nocodey is a marketplace for outsourcing high quality design and development projects. With Nocodey, you can tap into an army of no-code talent for graphic design, developing, and coding.
nocodey.io
Automate your podcast marketing, amplify your reach
podcasthub.ai is an all-in-one platform designed to revolutionize podcast marketing through artificial intelligence. Our AI-driven tools automate the creation of engaging marketing assets for your podcast episodes, ranging from instant transcriptions to customizable audiograms, quote cards, and tailored social media posts.
Q3 2023
Introducing Karma Wireframe and UI Kits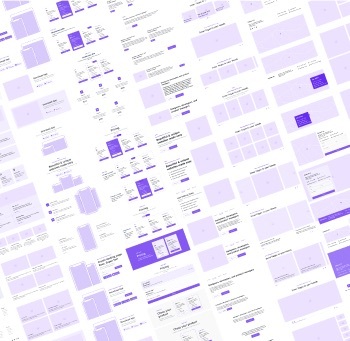 With more than 1,000 wireframe blocks and 1,200 UI components, our fully customizable kits simplify your workflow and improve your designs.
nocodey.io
Monetize your expertise, one checklist at a time
Make Checklists offers a unique platform for experts in various fields to create and sell organized, easy-to-follow checklists based on their specialized knowledge.
Q3 2023
Your complete blueprint to brand building
Transforming ideas into iconic brands — the Notion Branding Kit is your step-by-step guide to crafting a compelling brand identity with precision and creativity.
notionbrandingkit.com
Craft MVPs effortlessly, zero coding involved
Our comprehensive guide harnesses the power of no-code tools, enabling you to swiftly turn ideas into validated MVPs and fuel your startup journey.
mvprecipes.com
Inspiring fast design solutions to save your time, money & energy
ambient.design is a curated marketplace for premium UI kits, serving as a bridge between visionary designers and meticulous developers.
Q3 2023
Join our mission.
Become a part of the change. Whether you're a creator, investor, or a tech enthusiast, there's a place for you at Saparda. Join us as we reshape the future of innovation.
Discover Komünite
Get insights straight to your inbox.
Join the Saparda community and never miss a beat. From the latest project launches to thought-provoking articles, get it all directly in your inbox.
By entering your email, you agree to receive updates from Saparda. Your information is safe with us. Unsubscribe anytime. For details, see our Privacy Policy.
Perks beyond ideas
As a member of our Turkish community, Komünite, you gain more than just a platform for your ideas. Enjoy exclusive perks and discounts designed to support and elevate your creator journey.
Perks